15 months ago the Federal Reserve approved an increase in the federal funds rate. That was their first increase since 2006. Since then the Fed has made 2 additional rate hikes, the most recent on March 15th of this year. This move was widely anticipated so it had very little effect on the mortgage markets. As of Friday, March 24th the 30 year fixed rate averaged 4.29%, up only about half a point since December 2015 when the Fed made their first move. Most experts agree that the Fed is anticipating strong economic growth and is concerned about inflation.  As a result they will likely cause additional rate hikes this year.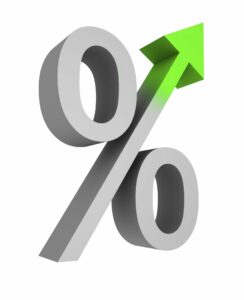 Will Higher Rates Stop The Recovery?
Some people in the real estate industry are concerned that higher mortgage rates will affect affordability and could potentially curtail the recovery we have enjoyed for so many years. It is true that higher rates will make homes less affordable, especially in higher cost neighborhoods. For example, on a purchase price of $1,000,000 a rate increase of only one half of one percent with a 20% down payment would cost a buyer an additional $234 per month. That's real money and it most certainly could be a deal breaker for some buyers. However, we shouldn't get too concerned as there are other factors to consider.
Why Higher Rates May Not Harm Our Real Estate Market
For starters, the Fed has become much more predictable. By the time they announce a rate hike the markets have already adjusted, as evidenced by their most recent move that left mortgage rates virtually unchanged. In addition, higher rates should provide banks with more incentive to loan money. Looser lending standards will allow more buyers to qualify for loans, increasing the demand in the marketplace. And, in anticipation of future mortgage rate increases, these buyers should enter the marketplace now during the busy spring and summer seasons.
The real story is the strong economic outlook which will likely overshadow any mortgage rate increases in the near future. Unemployment is now below 5%, wages are on the rise and we are creating over 200,000 jobs every month. The stock market recently reached a record high and consumer confidence is on the rise. In addition, the current administration is promising tax cuts and fewer regulations. With more money in their pockets and increased confidence in the economy, buyers should be more motivated than ever to purchase homes, especially with the anticipation of higher mortgage rates in the future. Bottom line, if you're considering buying property and affordability is a concern for you, then watch those rates carefully and don't wait too long.
Follow rates and calculate payments here: www.bythesearealty.com/mortgage