According to Freddie Mac, mortgage rates have stabilized at historically low levels over the last few weeks as home buyer demand slowly improves. They report that even though purchase mortgage applications also reached a new low last week, purchase demand nationwide is only down 10% from this time last year. While demand slowly improves, inventory remains low in most real estate markets across the country.
30 year fixed rates this time last year were at 4.07%. Today the 30 year rate stands at an amazing 3.24%, with 15 year rates dipping to 2.70% which is a new all time low.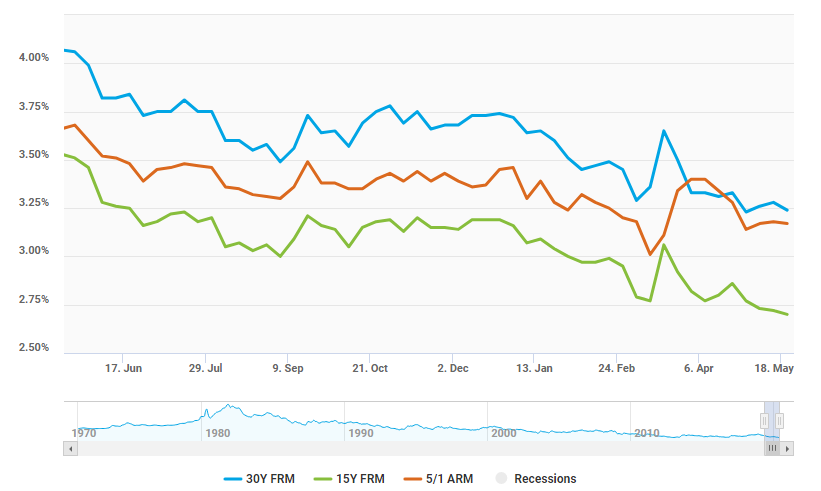 How much can you borrow?