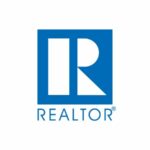 When REALTORS® met on November 2nd for their annual conference in Boston, chief economist Lawrence Yun shared his forecast for 2019. Here are some highlights.
Consumers should expect home sales volume to flatten and home prices to increase, though at a slower pace.
"Ninety percent of markets are experiencing price gains while very few are experiencing consistent price declines," said Yun. "2017 was the best year for home sales in ten years, and 2018 is only down 1.5 percent year to date."
As to the possibility that we are currently experiencing a small bubble, Yun was quick to shut down any speculation. "The current market conditions are fundamentally different than what we were experiencing before the recession 10 years ago," said Yun. "Most states are reporting stable or strong market conditions, housing starts are under-producing instead of over-producing and we are seeing historically low foreclosure levels, indicating that people are living within their means and not purchasing homes they cannot afford. This is a stronger, more stable market compared to the loosely regulated market leading up to the bust."
The national median existing-home price is expected to rise to around $266,800 in 2019 (up 3.1 percent from 2018 this year and $274,000 in 2020. "Home price appreciation will slow down – the days of easy price gains are coming to an end – but prices will continue to rise."
Commenting on the overall health of the U.S. economy, Yun noted that the economy is "good." He noted that we have low unemployment, record high job openings, historically low jobless claims, job additions for eight straight years and wages beginning to increase. "This type of activity in the economy should support the housing market, even as interest rates rise," said Yun.