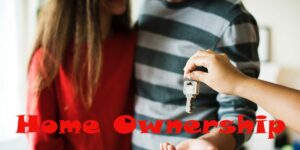 Here are 3 reasons to consider buying today instead of waiting.
1. Prices Will Continue to Rise
Home values will continue to rise over the years. Waiting may no longer makes sense.
2. Take Advantage of the Low Interest Rates
Freddie Mac's Primary Mortgage Market Survey shows that interest rates for a 30-year fixed rate mortgage have started to level off around 4.3%. Most experts predict that rates will rise over the next 12 months. The Mortgage Bankers Association, Fannie Mae, Freddie Mac, and the National Association of Realtors are in unison, projecting rates will increase by this time next year.
People don't realize how an increase in rates will impact YOUR monthly mortgage payment. So much can happen in a year. When interest rates go up your home expenses will increase if a mortgage is necessary to buy your next home.
3. Either Way, You Are Paying a Mortgage
If you are not comfortable with the idea of having a mortgage, realize that unless you are living with your parents rent-free, you are paying a mortgage – you may as well make it yours.
As an owner, consider your mortgage payment as a form of 'forced savings' which allows you to have equity in your home that you can tap into later in life. As a renter, you are only guaranteeing that your landlord is the person receiving the benefits.
Bottom Line
If the timing feels right for you and your family to purchase a home this year, buying sooner rather than later could lead to substantial savings.