Fort Lauderdale Beach getting a 5-Star Hotel and 4 Luxury Condo Towers
The much anticipated Bahia Mar development deal has finally been approved by the Fort Lauderdale city commission. After years of fighting with the organizers of the Fort Lauderdale Boat Show and city residents, a distinguished team of developers is finally realizing their dream for the prize property on Fort Lauderdale beach. This follows last year's approval of a 100 year master lease to the developers that should generate about $15.5 million in annual revenue for the city of Fort Lauderdale.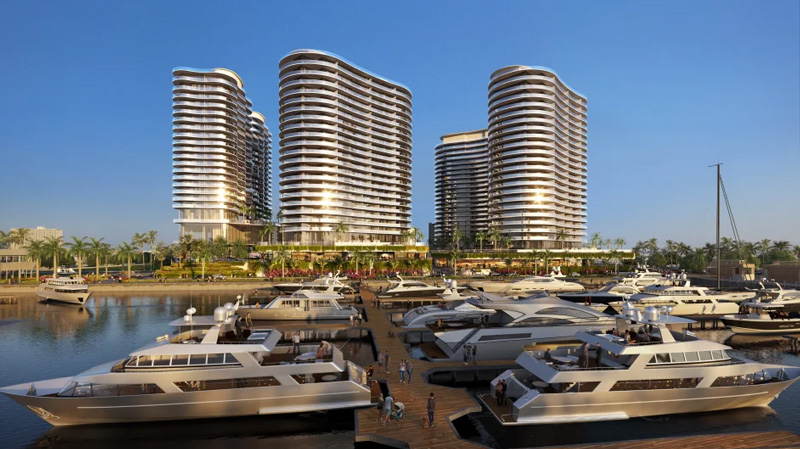 The development group consists of The Related Group, Tate Capital and Rok Acquisitions. James Tate of Tate Capital told the Sun Sentinel "There have been no stones left unturned. Bottom line, we have done all we can possibly do to improve and design a transformational site plan that meets the needs of the community, the city, the boat show and still makes economic sense to develop as developers."
The $1billion final plan calls for a new 5-star hotel with 256 doors and 4 luxury condo towers with a total of 350 residential units. In addition there will be 60 condo/hotel units and 88,000 square feet of commercial space. Construction will likely start in about 2 years with the first 2 condo towers completed as early as 2027. The 2 remaining towers will be built later based on buyer demand. The plan also calls for a waterfront park and promenade, an upscale marina village, a waterfront restaurant and a pedestrian walkway along Seabreeze Blvd. The current 245 slip marina will remain untouched.