Professional Buyer Agents
Whether you are a first time home buyer or a seasoned investor, the team at By The Sea Realty is here to help you navigate one of the most diverse and challenging markets in the country. Our buyer agents are second to none and will provide you with the confidence, support and information you need to successfully complete your transaction. Furthermore, our tools, experience and negotiation skills will put you in position to acquire the property you want at a fair price within your budget.
Home Buying Goals and Requirements
Communication is paramount to your success and without understanding your goals and requirements, we cannot begin to assist you in your search for property. We will commit to sitting down with you to review your goals and make sure we are presenting you with properties that meet and exceed your requirements and financial means. The best place to start is with our home buyer checklist. Ask your agent for our free checklist today.
Do you like doing your own searches?
We provide you with direct access to current MLS data through the latest IDX technology on our web site. Our cutting edge search tools put you in control of your own property search so you can efficiently collaborate with your agent and quickly locate the properties you are looking for.
Free Professional Searches
If you prefer to have your agent do your real estate search for you just ask. While we do provide full featured search tools here on our web site, your agent has access to a larger property database and the local knowledge to find you the perfect home.
What areas does your MLS cover?
Our MLS system is shared with the largest local boards in Broward, Palm Beach and Miami Dade counties, providing our customers with the most MLS listings in South Florida.
So, you've found the perfect property, but how do you know you are getting a good deal? Our contract negotiation process is second to none. First, we systematically review your requirements and goals with you to make sure you are purchasing the right property. Before making an offer to purchase real estate, we provide you with a comprehensive CMA (Comparative Market Analysis), so you understand the value of the property you are buying. In addition, we collect all relevant data that is available on the property, including seller motivations and needs, neighborhood trends and foreclosure status (if applicable). With the proper valuation and additional information in hand we submit a real estate purchase agreement (offer) on your behalf and begin negotiations with the seller.
Our agents are experienced in negotiating real estate deals, and they are skilled in preparing offers that increase the likelihood you will acquire the property at a fair price.
Getting to the Closing Table
Going under contract is one thing, closing is another. There are plenty of obstacles between going under contract and closing the transaction, and we are here to assist you with each of them. Our agents are utilize a real estate closing checklist to follow all deadlines, contingencies and required forms. The following deadlines and contingencies monitored by our staff include:
Loan Application, Conditions and Buyer's Credit
Property Inspection
Survey and Home Owners Documents
Title Documents
Appraisal
Loan Approval
Property Search
Buying a Home? Search our Real Estate Listings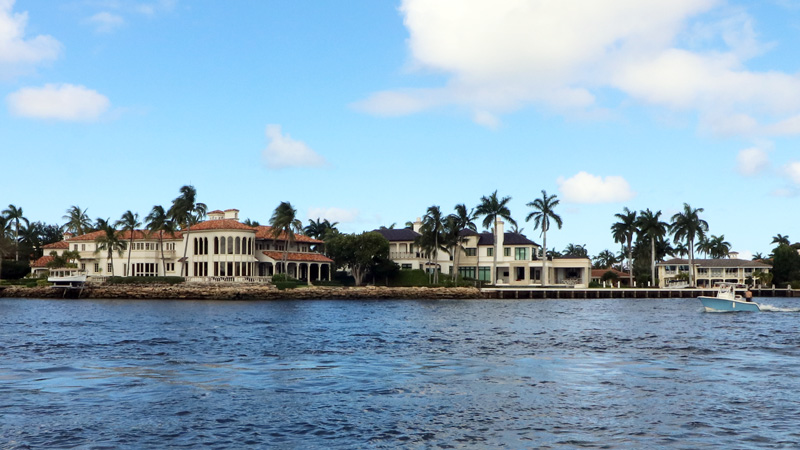 Fort Lauderdale
2022 Was a Wild Ride for Waterfront Homes and Condos 2022 was an interesting year for real estate across the country and the waterfront markets
Read More »