Tips For Efficiently Managing Your Sale
There is a misconception in the market place that all you have to do is put a sign in the yard and list in the MLS to get multiple offers in the first few days. Nothing could be further from the truth. While the current buyer demand may be unprecedented and new housing inventory isn't keeping up with demand, sellers still need a comprehensive plan in order to get top dollar. Follow these tips with your real estate professional to maximize the return on your investment and sell your property quickly and efficiently.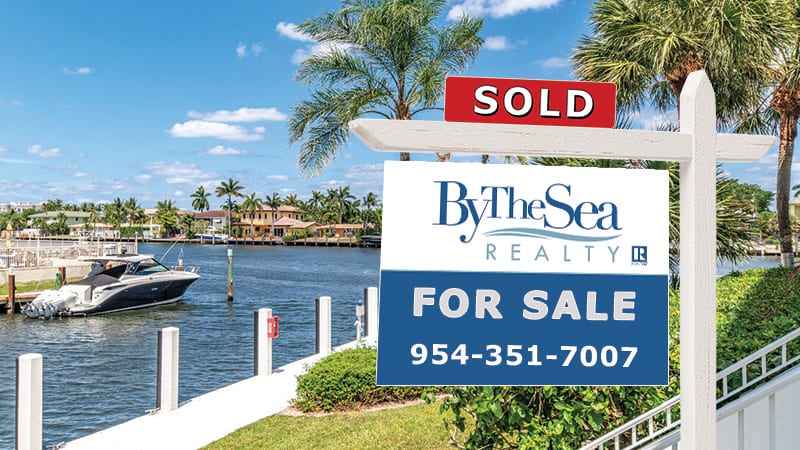 Prepare your home for sale. Many sellers believe they don't have to spend the time and money to get their property ready for this market. The fact is that buyers are still very aware of property condition and having a show ready home with good curb appeal is always a good idea. Buyer demand isn't going anywhere soon, so take the time and get ready for market. We never recommend major renovations just to sell a home; that rarely provides a worthwhile return. However, there are some inexpensive things you can do that will make a huge difference, like staging, painting and landscaping for example. Good preparation will not only impress buyers when they visit the home, but it will make your marketing materials look even better and motivate more buyers to visit in person. If you don't know any good contractors, just ask us and we can coordinate everything for you!


Marketing has never been more important. Just because buyers seem desperate to buy something doesn't mean they don't want to feel good about your house when they see it online. Your agent should provide professional photos and video (including drone) and make sure your listing stands out everywhere on the Internet. The more attractive your listing is online, the more buyers will want to see it in person and the more offers you are likely to receive. More offers typically translates into higher offers and should net you higher proceeds from your sale. Also consider that the best buyer for your home may be unable to visit the property in person and may be willing to pay top dollar sight unseen.


Understand the danger of overpricing. Even in a market like this it is possible to overprice your listing. We are certainly being more aggressive when we price our listings, and buyers are also being aggressive, in some cases paying way above list price. However, listings that are not selling quickly in this market are most likely over priced. If that is the case with your listing then you should consider an immediate price reduction, exposing your home to more buyers and motivating them to write offers.

If your property is in good condition and in an excellent location then you can be more aggressive with price, but properties that need work are still being scrutinized and selling much closer to market value. If there are major issues you are aware of (i.e. older roof and air conditioning, cast iron pipes, etc.) then expect buyers to ask for a concession during the inspection period, so it is best to have room to negotiate with them. You don't have to agree to a concession, but you risk losing the deal since many buyers that are already paying a premium are unwilling or unable to come up with additional funds for repairs.

If your property is in a category and price range that is in high demand (i.e. Single Family homes under $1m) then a well priced property could result in a bidding war which could mean a higher sales price for you. If this is your strategy then pricing closer to market value could result in more interest and ultimately higher offers. Be careful though, managing multiple offers and a bidding war can be tricky.


Plan ahead for multiple offers. Talk to your agent about the process for accepting multiple offers and be prepared for a possible frenzy. Make sure your home is show ready and be flexible with showing requests. The most aggressive buyers who are likely to pay more are going to want to see it right away, so try to be accommodating, especially the first few days on the market. Consider having your agent hold an open house that first day on the market and try to make it a Saturday or Sunday when you are likely to get the most traffic.

When the offers start coming in your agent should have a consistent communication plan that you have already agreed to. Providing guidance to buyers is in your best interest if done effectively. Consider sharing things like your desired escrow deposit, inspection period deadline, closing date, considerations regarding financing (and appraisal gap protection), deadline to submit offers and whether or not you will consider an escalation clause. Providing this information and being more upfront with buyers is likely to yield you better offers and help you identify the best offer. If your plan includes a "highest and best" offer round then communicate the exact same process to each buyer fairly and consistently.

While you may be inclined to accept the contract with the highest price, there are other considerations when reviewing all the offers. Yes, you want to get top dollar, but you also want the deal to close. If your first deal falls through and you have to put the property back on the market, then other buyers may be wary and think there is something wrong with the property. Sometimes a lower cash offer is better than a higher priced offer with a financing contingency. However, financing is still worth considering and many times will yield you more money, but you need to be comfortable with the risks. Your agent should talk to the buyer's lender and you should only consider financed offers from buyers who have actually applied for financing and have TBD approvals (approved with property To Be Determined). Appraisal issues are also becoming more common, so ask the buyer if they have the funds to pay the contract price even if the property appraises for less. If they agree, get it in writing and ask for proof of funds.


Consider back up contracts. Yes, deals do fall through and a good agent will encourage backup offers. Good buyer's agents understand this, so communicating with those agents and encouraging back up contracts should be part of your agent's strategy. If you had multiple offers to begin with then start with the strongest of the losing bids. Sometimes the best offer is just a little late to the party, and that buyer may be willing to offer more and even remove contingencies if necessary. A strong backup offer will also give you more leverage and confidence if the first buyer tries to renegotiate with you during the inspection period. Bottom line, a strong backup is more likely to get you top dollar than having a deal fall through and remarketing the property.
The Best Listing, Marketing and Negotiation Services
At By The Sea Realty, we have been listing and selling homes and condos in the Fort Lauderdale area since 1992. We have earned a reputation as a customer service oriented company with the tools and resources necessary to get our sellers top dollar in any market. Please contact us to learn more about our listing services and to schedule an appointment with one of our listing professionals.