This recipe won the Bugfest cooking competition in Lauderdale-by-the-Sea, Florida. Congratulations to Gold Coast Scuba for the big win! It is spiny lobster season once again, so if you're lucky enough to capture your own or if you can locate some worthy tails at your local market then try this recipe for sure! Many thanks to chef Debby and Gold Coast Scuba for providing the winning recipe.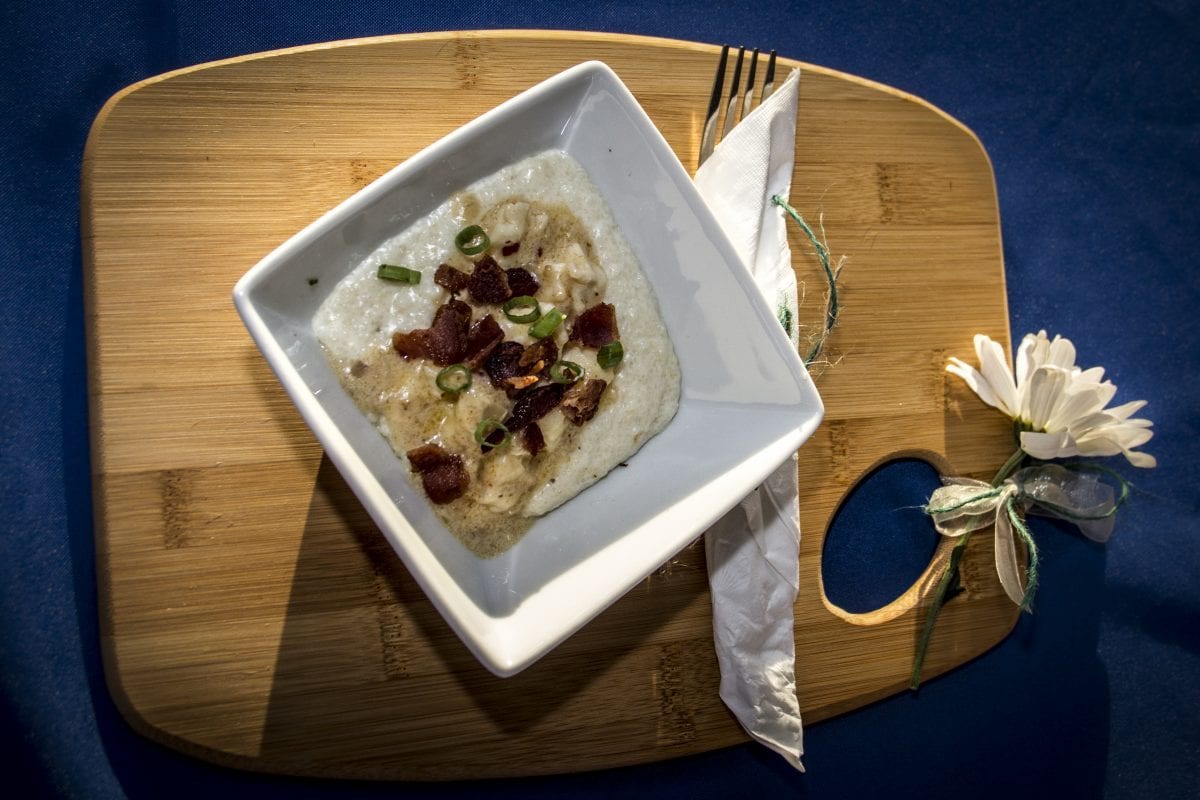 Grits
1/4 pound bacon
1/4 cups grits
1 1/2 cups water
1 1/2 cups cream
4 tablespoons butter
1/2 teaspoon salt
3/4 cup goat cheese crumbles
 Cook bacon until crisp and chop into bits. Keep some bacon grease for cooking the lobster.
Cook grits for 20 minutes (or until done) in water and cream, adding additional water and cream as necessary to maintain consistency.
Stir in butter and salt
Stir in goat cheese
Lobster Tails
3-4 spiny lobster tails
2 tablespoons butter
2 tablespoons flour
1/4 cup cream
1/4 teaspoon red pepper flakes
1/2 teaspoon Old Bay seasoning
1/2 cup shallots
bacon grease
Remove lobster meat from shell and core (remove membrane)
Cut into bite sized pieces
Heat bacon grease and butter in a frying pan
Add shallots and cook for 3 minutes
Mix in red pepper, Old Bay and flour
Add lobster pieces and cook for 2 minutes, stirring frequently
Add cream and continue cooking until done
Scoop grits into a bowl, top with lobster mixture and bacon bits
Enjoy!