This is an easy, quick and affordable recipe that can be prepared inside or out. Skirt steak has a nice beefy flavor and takes to marinades well. It is best cooked quickly over high heat and can be grilled, pan seared or broiled.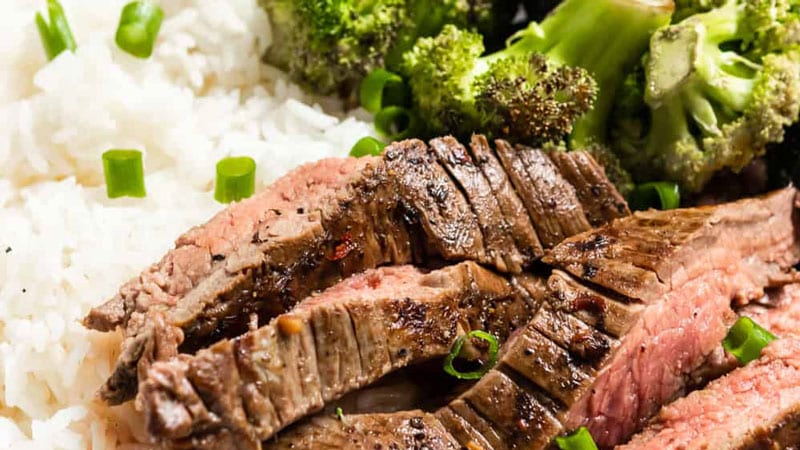 Ingredients:
1.5 lb Skirt Steak (Flank Steak also works)
2-3 Garlic cloves, minced
3T Olive Oil
3T Worcestershire Sauce
2T Balsamic Vinegar
½ tsp Crushed Red Pepper
2 tsp Cracked Black Pepper
1 tsp Salt
Instructions:
In a medium bowl, whisk together marinade ingredients: vinegar, olive oil, Worcestershire sauce, garlic, pepper, red pepper and salt. Transfer the marinade into a large ziploc bag and place the steak in to allow to coat.
Let marinate for up to three hours. If longer, the meat tends to get mushy.
Grill (or broil) until desired temperature (about 5 minutes each side).
Let the steak rest for about 5 minutes before cutting. Slice steaks against the grain.
Enjoy with a baked potato or rice, your choice of vegetable and/or a tossed salad!