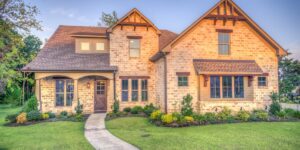 First Impressions are so Important
1. Think Curb appeal! When potential buyers drive up to your home make them say "Wow!". Trim the hedges, keep the lawn cut and clear away and spider webs. Try planting some colorful flowers or getting some potted plants to set around your entrance. This is your first chance to show that you are maintaining your home inside and out.
2. Declutter your home. Take this time to keep countertops clear of unnecessary items. Put things away in cabinets and keep dirty dishes out of the sink.
3. Make sure all beds are made and bathrooms are clean.
4. Fix any running toilets and wipe clean the mirrors in all the bathrooms.
5. Keep your closets in order. Buyers will want to see how much space is available.
6. Keep the AC vents clean and replace your air filters. Buyers are more comfortable purchasing a home that has been well kept.
7. Replace any burned out light bulbs.
8. Try removing any stains on the concrete in the garage or on driveways.
9. Clean all of the windows.
10. Finally when you do have buyers coming to see your house…leave the house and light a candle. Buyers like to take their time, look in closets and walk through slowly. They may feel uncomfortable with you there.