State of the Art Golf Facility Opens This Month
On October of this year a global sports entertainment company Topgolf plans to open its newest location in Pompano Beach, Florida. The 65,000-square-foot facility features three levels of climate-controlled hitting bays, a full-service restaurant and bar, and a rooftop terrace with panoramic views of the city. The facility will also have a private event space and will host year-round family-friendly events.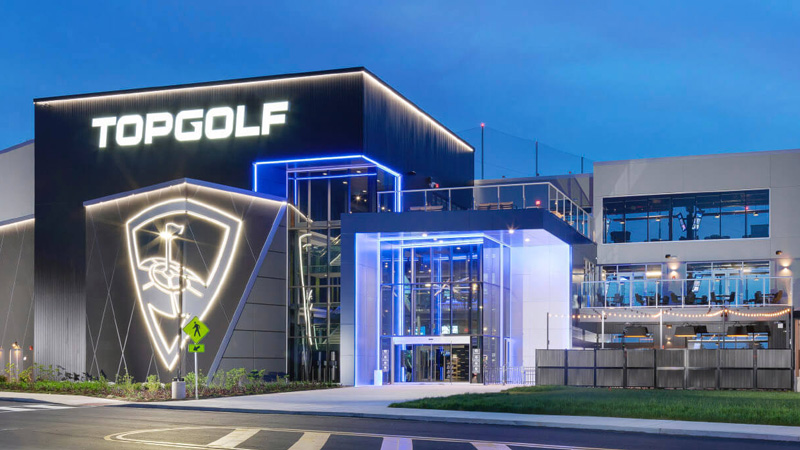 Topgolf's opening is a major win for Pompano Beach, as it is expected to attract thousands of visitors to the city each year. The facility is also expected to generate significant economic benefits, including new jobs and increased tax revenue.
"This exciting announcement of Top Golf coming to Pompano Beach once again demonstrates that the City's investment in our roadways, parks and other public infrastructure will attract good growth to the City," said Pompano Beach Mayor Rex Hardin. "Our residents and visitors will soon enjoy this amazing new golf entertainment and beautiful dining experience as a part of our improving community".
Introducing "The Pomp"!
Located just west of I-95 at the intersection of Powerline Road and Race Track Road, the TopGolf facility will be a future anchor of Pompano Beach's 223 acre mixed use development project, "The Pomp". Announced by the Cordish Companies and Caesars Entertainment, The Pomp will include the newly remodeled Harrah's Pompano Beach Casino, as well as all new entertainment, retail and restaurant offerings. Plans for this massive project also include 1.35 million square feet of office space, 2 hotels and 4,000 residential units.
Positive effects on Palm Aire and Cypress Bend Condos
In addition to the direct economic benefits, Topgolf and The Pomp are also expected to have a positive impact on the local real estate market. The facility is located right across the street from the Palm Aire and Cypress Bend golf communities. These popular communities are home to hundreds of condo units that will benefit immensely from this new development project and its amazing amenities. Potential condo buyers in Palm Aire and Cypress Bend, many of whom are golfers, will most certainly be attracted to this fantastic new project.