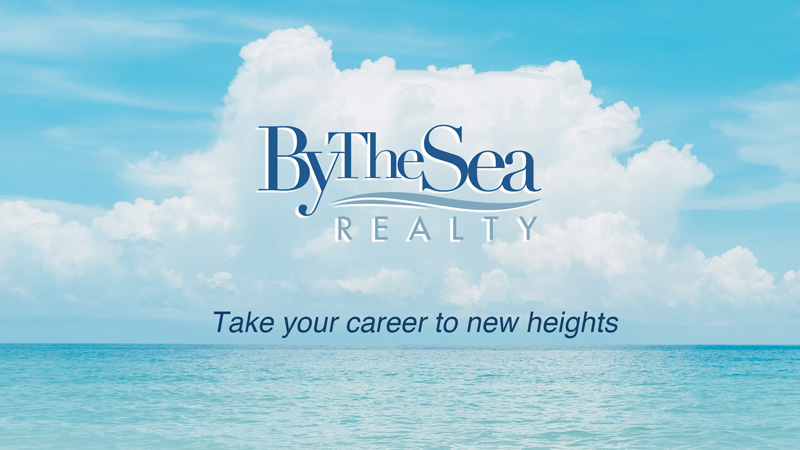 Real estate is a difficult business that requires customized support. Everyone has different strengths and weaknesses. We focus on amplifying your strengths and supporting your weaknesses.

Rich Barnhart, Broker at By The Sea Realty
1. Have a plan
Everyone knows that creating a business plan is the first step to success in any business. Real Estate is no different. First you must create a written plan and then you must execute on that plan. Where do you get started? There is no cookie-cutter plan that works for everyone, but it certainly helps to start with a proven foundation and then make it your own. How do you track your progress? Our agents use our customized CRM to track their progress, but there are plenty of ways you can do this yourself. Don't know where to start? Contact me and I'll send you a free business plan video and a template to get you started.
2. Market your listings effectively
We used to have a saying – "It starts with the pictures". Now we say, "It starts with the video". Of course you'll want to start with both hi-resolution photos and video assets, then you'll want to get it out there to the masses through both branded and un-branded landing pages. You'll need to post your videos on social media, YouTube and your online profiles. Sounds easy right? Writing the check to the photographer/videographer is easy, but what you do with those assets is a whole other ball game. There are plenty of services that will create marketing materials and landing pages for you, but they can be expensive and difficult to work with. At By The Sea Realty we handle all of that for you. You should be focused on creating relationships, getting listing appointments and servicing your customers. Let us handle the rest.
3. Get "Old School" Social
No, you don't need a Facebook page and a bunch of social media profiles to be successful in this business. However, most of the world is on social media and it is important for you to stay in front of that huge audience on a regular basis. You don't have to post every day, but once or twice a week is a good starting goal. Don't overwhelm yourself. Pick one or two networks and be consistent. Don't know what to post? We've got you covered. We even provide our agents with customizable templates and branded blog posts to keep you busy on social media. Remember your ultimate goal with social media is to get "Old School" social. You have to meet people in person or its all just a waste of time. Not the social media type? That's fine too. We have plenty of old school ideas for you. We provide our agents with regular networking opportunities and updates on local events.
4. Leverage the latest technology
I get it. Not everyone is "tech savvy". There are too many systems and too many passwords and its just overwhelming! And all the acronyms – CRM, TM, CMA, SEO, etc… Again, I get it, but you have to leverage the technology in this business or you'll get left in the dust. You could hire an assistant to manage everything for you. Not ready for an assistant? Maybe you just need a broker and support staff that understand technology better than most. Maybe you need a system to manage your transactions for you. Technology should not be a waste of time, it should help you manage your time better so you can be out there creating relationships and closing more deals.
5. Stay in touch just 4 times a year
Last, but certainly not least! You have to stay in touch with your sphere of influence. This is the single most important tip I can give you. Everyone in your SOI knows other real estate agents. When they are ready to transact business who is "top of mind"? The best part is that most agents don't stay in touch, so setting yourself apart is easy. Start with the bare minimum. Send an email newsletter just 4 times a year. You don't have to send a monthly email to stay top of mind. The key is to send only 4 times, but send something that people want to read – recipes, events, travel tips, etc. Only a small percentage of the population is buying or selling real estate at any given time. If you send them too much real estate information too frequently, then they will unsubscribe or just ignore your emails. You don't have an email newsletter? Check out our quarterly newsletter. The recipes are very popular!
Summary
Of course there are more than 5 things you need to do in real estate to be successful. Maybe you are really good at these 5 things already, but you need help with other aspects of your business. Real estate is a difficult business that requires customized support. At By The Sea Realty, we focus on supporting our agents where they need help. Everyone has different strengths and weaknesses. We focus on amplifying your strengths and supporting your weaknesses.
Schedule a call with me and let's talk about how we can help you take your career to new heights.