Real Estate Agent Education: How To Create a Winning Business Plan
As we start a new year, it's time to start thinking about your business plan for 2022. There are so many aspects of your real estate business that you need to consider, and a good plan always starts with asking yourself a series of questions. What questions should you be asking? Watch this presentation to find out and get your free business planning worksheet!
Available to all South Florida REALTORS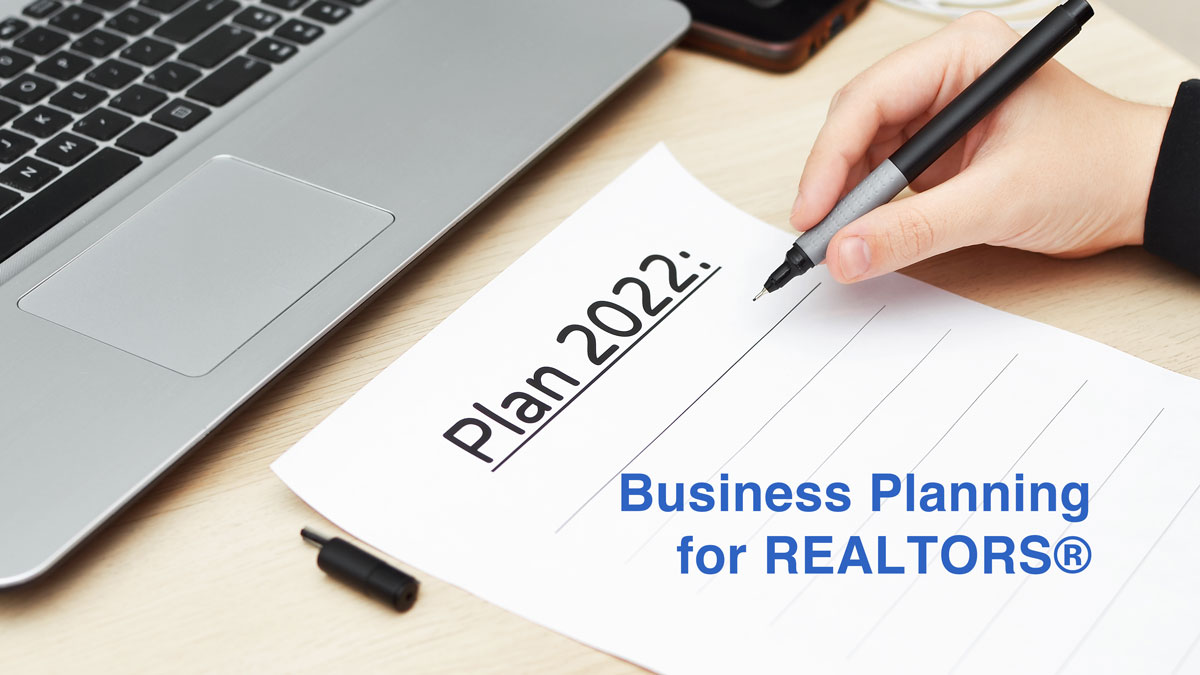 Have you asked yourself these questions?
How many contacts do you have in your Sphere of Influence (SOI)?
How many leads can you expect from your SOI?
What percentage of your closings will be sellers vs. buyers?
How big is your farm area and how many times per year will you send direct mail? What is your cost per mailing?
How many Internet leads do you get on average and what is your conversion rate?
How many leads can you expect from your brokerage?
How many deals did you close in 2021 and what is your average sales price?
How much do you plan to spend on marketing for each listing?
How many weeks of vacation would you like to take in 2022?
How much should you withhold for income taxes?
How much should you save for retirement?
Should you create a business entity for your real estate business?