2022 School Grades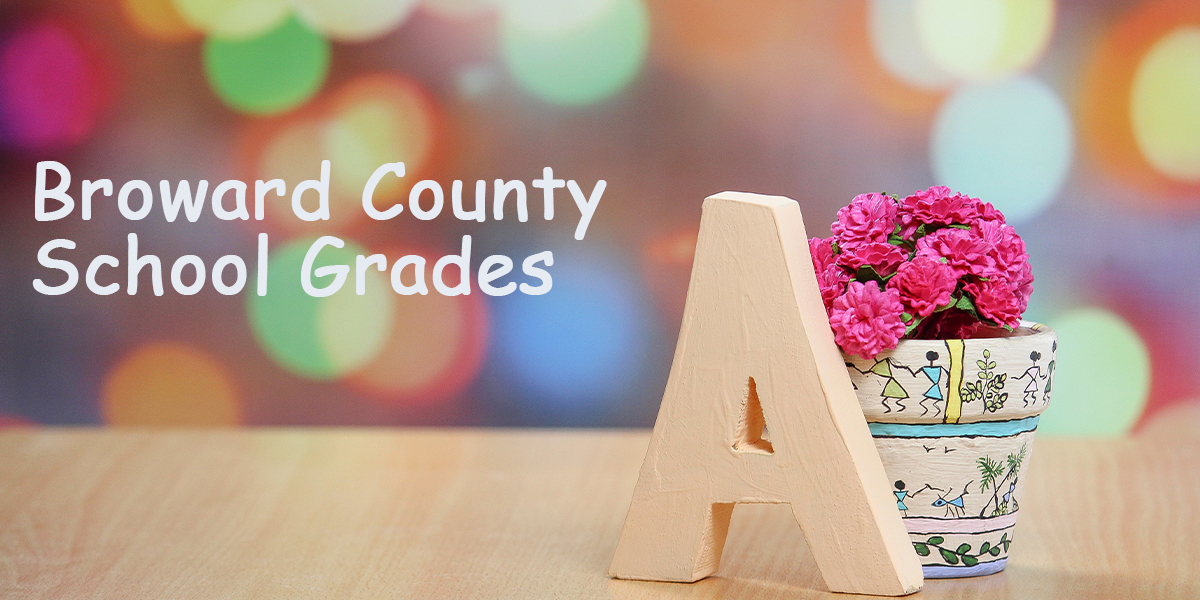 As parents with school age children, we all know how important it is to feel like we are giving our children the best education possible. When considering a move to a new area, school performance and school grades are often at the top of the list of things to consider for many parents. Many people will base their home purchase decisions on school zoning for their children, but trying to find the best performing schools can be challenging. Every year Broward County presents their school grades. Public schools are graded every year from A to F based on several factors listed below.
One thing to keep in mind is that school zoning can change from year to year. Since students are assigned schools based on their primary residential address, it is important to confirm with the school district what the zoning is for your address. Here is a link to Find My School. Here you will find more information regarding school boundaries and maps. You can enter in an address and find out what school that address is currently zoned for.
The school grading system is complex and focuses on student success measures including:
Achievement – This is calculated in part by using the Florida Standards Assessments scores.
Learning Gains – Evaluating gains made by lower performing students in English Language Arts and Mathematics.
Graduation – Percent of students graduating.
Acceleration Success – The number of students taking accelerated learning courses.
Maintaining a focus on Students Who Need the Most Support
*Schools must test at least 95% of the students to be eligible for a grade from the district.
Finding all the information you need about schools can sometimes be confusing. Here are some links to help with your research:
Broward County has quite a few top "A" rated schools including one of the top high schools in the state right here in Pompano Beach. Pompano Beach High School. It is the 3rd best high school in Broward County and #20 out of 693 best high school in the state of Florida according to niche.com.
Here is a list of some of Broward County's A rated schools:
Elementary Schools
Middle Schools
High Schools
To view the complete list of school ratings please visit the Broward County Public Schools page: