Record Demand Continues for Waterfront Property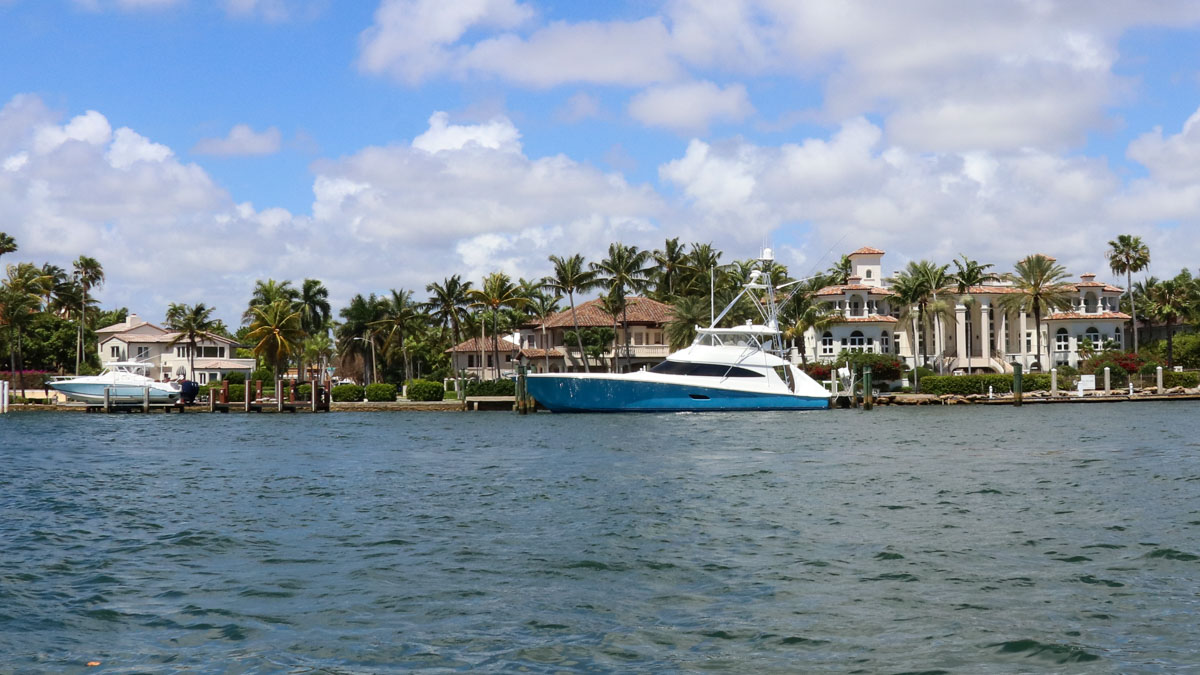 Market: Northeast Broward County – This updated market watch report covers Northeast Broward County real estate including Fort Lauderdale, Pompano Beach, Lighthouse Point, Lauderdale-by-the-Sea, Hillsboro Beach, Deerfield Beach, Oakland Park and Wilton Manors.
Prices Continue to Rise in 2022
As we wind down our busy winter season in South Florida our median real estate prices continue to rise in all categories, continuing the strongest seller's market we have ever seen. The winter/spring months of January through April are typically when we see plenty of new inventory enter the market, but all four months fell short this year while closed sales are still well above average.
Sellers continue to capitalize on rising prices, and there appears to be no end in sight with limited new inventory coming on the market. New listings are absorbed quickly and every sale seems to set a new median high price per square foot. Buyers wonder when prices will stabilize or come down, but the honest answer is we don't know. Over the long term it is hard to go wrong with South Florida waterfront real estate, so if you want to buy, or need to buy, then we wouldn't recommend that you wait for a down-turn in the market. Bottom line, it will remain a strong seller's market where multiple-offer scenarios will still be commonplace for South Florida real estate buyers.
January through April are typically the months when plenty of new inventory enters the market, but "New Listings Added" so far in 2022 are about 15% below average.
Supply vs. Demand
It is simple economics really. Housing supply cannot keep up with the unprecedented buyer demand. The following chart shows Active Listings vs Closed Sales since January of 2020. We started 2020 with just under 4,000 active listings (about average) in NE Broward County and about 400 closed sales. In April 2022 we had less than 1,400 active listings with sales returning to average due to limited inventory.
Active Listings are down about 65% from 2 years ago while monthly closed sales return to average
Waterfront Inventory and Median Prices in Fort Lauderdale Communities
Waterfront property is what Fort Lauderdale is famous for. Our beaches are lined with beautiful beachfront condo buildings and our Intracoastal Waterway connects thousands of single family homes with the Caribbean and Atlantic Ocean. Both of these market segments are "on fire" right now in every price range. Lets take a closer look at our oceanfront condo and single family ocean-access markets.
Oceanfront Condominiums
Northeast Broward County is home to thousands of condominium buildings, many of which are directly "on the sand". But walking out your back door onto the beach comes at a price these days since 2021 saw the largest absorption of condo units in recent history. Demand is high, developers are way behind and construction costs are on the rise, so inventory shortages are not likely to go away soon. Most of the oceanfront condos in NE Broward are in Fort Lauderdale Beach, Galt Ocean Mile (Northeast Fort Lauderdale), Pompano Beach and Lauderdale-by-the-Sea.
Absorption rates are high in the start of 2022 which is normal for a winter season, but inventory levels continue to fall, pushing median prices even higher. Fort Lauderdale inventory has been absorbed faster than any other market this winter dropping to less than 3 months of supply. The secondary markets are even tighter with Pompano dropping below 1 month of supply.
Note: Fort Lauderdale median prices are likely inflated due to a large number of closings in the high-end Four Seasons new construction condominium on Fort Lauderdale beach.
Absorption rates are high in the start of 2022 which is normal for a winter season, but inventory levels continue to fall, pushing median prices even higher.
Single-Family Homes with "Unrestricted Ocean Access"
Fort Lauderdale is famous for its single family waterfront residences, and the most desirable are those that have "unrestricted ocean access". This means that the home has dockage and no fixed bridges between the property and the Atlantic ocean. These are especially valuable because they can accommodate larger yachts that are sometimes worth more than the home they are docked at. Compared to waterfront property in other parts of the country these homes have always been undervalued, but the secret is out and buyer demand for these properties has skyrocketed since the pandemic.
Buyers are coming from all over to get their piece of the "Venice of America" and they are paying the highest prices ever for Fort Lauderdale waterfront homes. After all, unlike condos, they aren't making any more waterfront land for single family home construction. In the city of Fort Lauderdale the median price for a home with unrestricted ocean access is up almost 77% over last year. That may seem crazy, but when compared to other markets like New York, Boston and San Diego, Fort Lauderdale real estate is still a good value and the fact is that more people are moving their primary residences here than ever before.
Bottom line, we don't expect prices to increase at the same rate. That is just not sustainable. But don't expect prices to go down either. Supply in Fort Lauderdale is less than 3 months, and the market is still "top heavy", so if you have deep pockets then maybe you'll find what you're looking for at a "reasonable" price. Pompano Beach and Lighthouse Point still offer much better value per square foot, but supply is much lower in both markets at 2.7 months and 1.8 months respectively.
In the city of Fort Lauderdale the median price for a waterfront single-family home with unrestricted ocean access is up almost 77% over last year.
Summary
2022 seems like a continuation of 2021 with one exception: "New Listings Added" were far below normal for a busy winter season. The question is, will more sellers come out of the woodwork in the upcoming months or will available inventory continue to shrink? Something's gotta give. Perhaps buyer demand will decrease with increasing mortgage rates and median prices unaffordable for many buyers. Our advice to our customers? Buyers that want or need to purchase something should bite the bullet and get into the market. Sellers trying to maximize their profit might want to take advantage of the huge increases in values over the past year. Whether your buying or selling, make sure you have a local real estate professional on your team. This is not a market where you want to go at it alone.
Browse Our Library of Detailed Market Watch Reports for Different Market Segments
BLOG: 7 Reasons the Real Estate Boom Will Continue in South Florida