What is the difference between purchasing a condo and a co-op? As real estate agents, we get this question a lot.
There are many condominiums throughout South Florida, but we also have co-ops, or cooperative apartments. Understanding the difference between condos and co-ops is important when shopping for real estate in our area. First of all, it is important to understand that there is essentially no difference between condos and co-ops regarding your right to use and access the property. As the owner of either a condo or co-op, you have the exclusive right to the use of your private unit and the right to access all of the common areas of the property.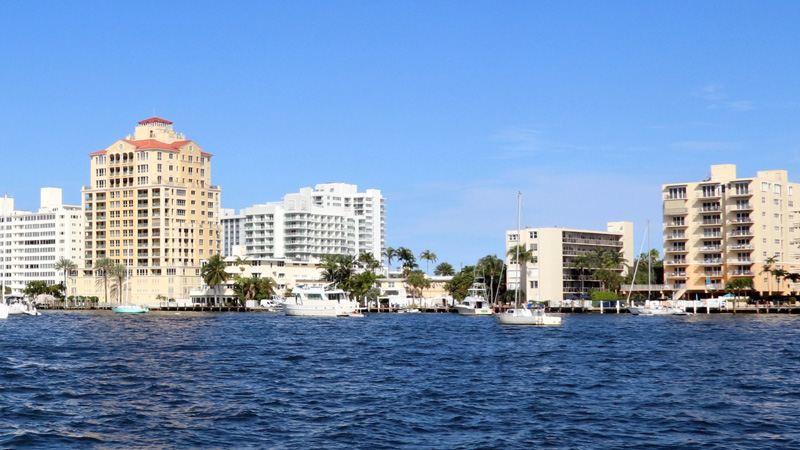 Please note, in the state of Florida you have the right to review condominium and cooperative governing documents, association rules and financials before completing your condo or co-op purchase. As real estate agents we can provide you with all of these documents, but you should also consult with an attorney, accountant and insurance agent before finalizing your purchase.
Type of Ownership
One of the biggest differences of purchasing a condo vs. a co-op is the type of ownership that you will have.
Condos – When you purchase a unit in a condo building you own the real estate. You get a deed to the property. You basically own from the walls in. You also own an interest in the common areas that is shared by all owners.
Co-op – When you purchase into a co-op building you are actually purchasing shares and you become a shareholder in the entity that owns the building. Everyone who lives in the building is considered a shareholder. You are purchasing the right to live in a specific unit and you get what is called a proprietary lease which allows you to lease your unit from the corporation or LLC that owns the building.
Land Leases
While some condos do have land leases it is more common to find a land lease in a co-op building. A land lease means the building does not own the land and leases it from a third party. It is common for land leases to be from 50 or 99 years. The land lease may require a separate monthly payment or may be included in your monthly maintenance fee.
Approval Process and Rules and Regulations
Both condos and co-op buildings have a new owner approval process. Often times, co-op buildings may have stricter rules about renting and often do not allow renting at all. Another common rule is that you may only allow immediate family members to stay in your unit when you are not there. Condo buildings may also have rental restrictions. Finding out about the rental policies, pet policies and other rules should be something that you and your agent look into before considering purchasing in a particular building.
Monthly Fees, Taxes and Insurance
Both condo buildings and co-ops have monthly fees, but there are some important differences.
Condos – Monthly maintenance typically includes things like water, trash, sewer, building insurance, pest control, pool maintenance, building maintenance of common areas and sometimes cable tv. Your property taxes are paid by you separately just like on a single family home. Your content insurance is also paid by you. You can insure your unit contents with an HO6 policy, which may also provide liability coverage and additional living expenses if you are unable to stay in your residence due to a covered incident. If you become delinquent on your monthly condo fees it is possible for a condo association to seek legal advice and foreclose on your unit.
Co-ops – Monthly maintenance includes the same items as condos but it is also common for the building's property taxes to be split amongst the shareholders and included in the monthly maintenance fee. Since real estate is not owned in a co-op and not covered under foreclosure laws, if you become delinquent on your monthly co-op fees it is possible for the board to seek legal action and evict you. The procedure would be much like a landlord-tenant eviction.
Financing
Unfortunately most lenders do not offer financing for co-op purchases. Since the bank cannot foreclose on actual real estate if an owner is in default, it is a much higher risk for the bank, therefore co-ops usually require cash to purchase. However, there are some banks that do offer co-op financing programs, usually with higher down payments and/or above market interest rates. Ask your agent which banks offer co-op financing and which co-ops allow financing.
Condo buildings on the other hand are much easier to finance. Most condos can be purchased with a conventional loan requiring anywhere from 5% to 30% down depending on the type of loan and the financial health of the association. Second home or vacation home condo loans typically require a larger down payment than a primary residence loan. Speak with a lender regarding down payments and loan requirements before considering any real estate purchase.
Bottom line, you should always work with a real estate professional when purchasing any type of real estate, not just co-ops. Buying property is a huge investment and a good real estate agent will help educate you on the different types of properties and introduce you to qualified mortgage and insurance professionals.