I wrote this article for our local Landings and Bay Colony magazine.
Before you get too excited let me be perfectly clear – I don't have a crystal ball. I cannot tell you when the top of the market will happen, only that the bottom is now behind us. I can also tell you that almost nobody buys at the bottom and sells at the top, unless they are extremely lucky of course. When it comes to timing the market most of us should be happy buying near the bottom and selling somewhere on the way up. Most property owners are not real estate investors, so there are more important things than home values to consider when timing the market, like supply and demand.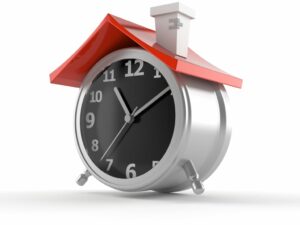 Months of Supply
Months of supply is defined as how many months it will take to absorb the current listing inventory based on recent transaction volume. About 6 months of supply is a market in equilibrium which means it is neither a buyer's market nor a seller's market. In the Landings and Coral Ridge neighborhoods we have been fortunate to average less than 6 months of single family housing supply for the past 2 years, with current supply at only 5.4 months. This is one indicator that now is a good time to list your home for sale, especially with median prices still on the rise. For month's of supply data for other Fort Lauderdale area markets visit our Market Watch page.
Buyer Demand
What drives buyer demand in our area? Everyone knows there are significantly more buyers shopping during the "winter season" and for that reason many sellers choose to list their homes for sale after the first of the year. This was demonstrated last April when our local supply swelled to over 8 months, but was quickly absorbed by the large number of buyers in the marketplace. For waterfront property owners, the Fort Lauderdale International Boat Show (Oct 30th to Nov. 3rd) is another opportunity to list your property for sale at a premium price. You might be surprised how many buyers are in town looking to buy waterfront homes and condos with dockage for their new boat. Finally, keep a close eye on interest rates, which remain historically low, making your property affordable to a larger segment of buyers.
Be Patient and Replace
Bottom line, if you're considering selling your home the market is currently in your favor. These conditions won't last forever, but if the "timing" isn't good for you, then don't rush it, especially if you plan to buy a replacement property. After all, if you wait for the next down cycle to sell you might not get top dollar, but you'll likely get a great deal on your new home.